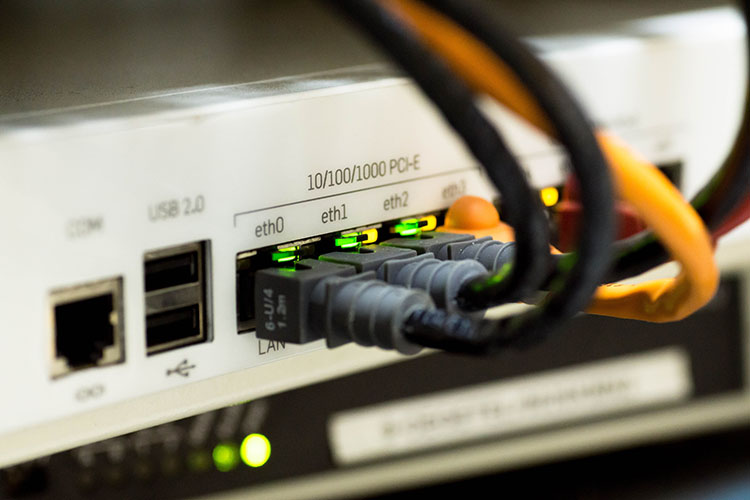 The internet has become a ubiquitous part of modern life, connecting people from all over the world and allowing them to access information and communicate with one another. However, as the internet has grown, so have the risks associated with using it. Many people worry about their privacy and security when browsing the web, and proxy companies offer a solution to these concerns.
In simplest terms, a proxy is a server that acts as an intermediary between a user and the internet. By using a proxy, users can access the internet while maintaining their anonymity and protecting their privacy.
One of the most significant benefits of using proxies is the ability to bypass content restrictions. Some websites may be blocked by ISPs, governments, or other organizations, preventing users from accessing certain content. With a proxy, users can connect to the internet through a server located in a different country, bypassing those restrictions and accessing the content they need. In addition, the use of a proxy is useful for protecting personal data and keeping online activities private. When using a proxy, the IP address of the user is masked, making it difficult for third-party entities to track online activities.
We will be reviewing five of the main proxy companies in the market, based how their offers rank within the different requirements that the average consumer looks for nowadays.
1- Bright Data
Bright Data is a fast-growing proxy provider that has been making waves in the market. They offer a wide range of proxies, including residential, data center, and mobile proxies, ensuring that you have the perfect proxy for your needs. Their residential proxies are highly sought after, and they have a vast network of servers around the world, which makes them an excellent option for people looking to access content that is restricted by location.
One of the standout features of Bright Data Proxies is their residential proxies. These proxies are sourced from real devices, and are therefore much more difficult to detect and block than datacenter proxies. This makes them ideal for use in situations where a high level of privacy and security is required, such as when conducting online research, accessing restricted websites, or bypassing firewalls.
Their mobile proxies are also top of the line ones as these proxies are sourced from real mobile devices, and are ideal for use in mobile-specific applications and tasks. They provide a high level of anonymity and privacy, and are also very fast and reliable.
In terms of pricing, Bright Data Proxies Bright Data's prices are competitive, and they offer a variety of packages to suit different budgets. Their residential proxies start at $250 per month, while their data center proxies start at just $75 per month.
They offer a premium level of service, and the prices are reflective of this. They offer a variety of different pricing plans, with different levels of proxy access and usage, so it's possible to find a plan that fits within your budget.
They offer 24/7 support via live chat and email, and are always quick to respond to any questions or concerns. This is a huge plus for anyone who needs help setting up or using their proxies, as you can be sure that you'll receive timely and effective assistance.
This is a very well-established company among the proxy industry and has the experience of years in the field, which makes them the ideal when aiming for excellence.
2- Nimbleway
Nimbleway is a proxy company that provides a wide range of proxies for various purposes.
Their residential proxies are sourced from real Internet Service Providers (ISPs) which provide a high level of anonymity and are ideal for tasks that require a high level of security and privacy. On the other hand, the 4G proxies provide the right amount stealth under a mobile IP to do all your tasks on a wide variety of social media, where this type of proxy performs better on. Their datacenter proxies as well, are ideal for tasks that require a higher level of speed and stability.
It totally depends on the type of job to be done, the type of proxy adequate enough to be used on it. Their customer support team helps a lot on suggesting the right proxy for you based on your requirements, which makes the selection effortless without any type of trial and error to find out what works and what not. This saves every beginner a lot of time!
Nimbleway's pool of proxies allows a wide variety of options geolocation-wise, these becomes really useful when trying to perform tasks that require specific locations' IPs to grant access.
Their dashboard won our hearts, as its user-friendliness is unique and makes every task and follow up monitoring totally seamless. Offering loads of documentation, real sample codes, API back-connects, real-time alerts and webhooks; they thought on making even the most basic and unaware user capable of managing their proxies with total ease.
They offer different packages at reasonable and competitive prices within the industry standards to suit almost every need, from small packages of 10 proxies to large packages of up to 100,000 proxies. This makes them a good option for both individuals and businesses. They also offer different pricing models, including monthly, quarterly, and annual plans, so users can choose the one that suits their needs and budget.
Overall, Nimbleway provides a good option for those looking for high-quality and reliable proxies at reasonable prices. Their wide range of proxies, user-friendly dashboard, and 24/7 support make them a good option for different types of users, from individuals to businesses. However, as with any proxy provider, it is always important to carefully consider one's needs and budget before making a decision.
One of the very well-established companies within the proxy industry, these guys keep delivering good results with their wide variety of proxies and what plenty of people eagerly look for, unlimited bandwidth.
Squid Proxies offer a very appealing set of features like:
Non-Sequential IPs
Multiple IP Subnets
100% compatibility with all HTTP/HTTPS Browsers
Fresh Monthly IPs
And more.
Founded in 2010, this proxy service has been improving the service and output of their solution based on the feedback their users provide. Adapting to new trends and challenges on the proxy fields, the Squid Proxy team has won the hearts of their loyal users that need, exactly what they offer.
Even though their homepage is not suited with much detailed information, their knowledge base counts with a wide array of articles on the most important topics their users ask for, which is quite helpful.
In terms of the types of proxies offered, Squid Proxies provides a range of options, including residential proxies, datacenter proxies, and mobile proxies. They also offer dedicated proxies for specific locations, such as the US, Europe, and Asia, making it easy for users to choose a proxy that will work well for their particular needs.
Their pricing is also one of their strong points as it is based on a monthly recurrent payment and has no limitations in regards of data usage as they offer unlimited bandwidth on each package. Starting for as low as
Squid Proxies has something to offer, and is definitely worth considering if you're in the market for a new proxy provider.
4- ABC Proxies
A very reliable service with a huge number of locations and proxies to choose from.
They claims to have a pool of 200 million residential IP addresses which is staggering to just imagine and offer both static as well as rotating residential IPs. Their main focus is on their Socks5 which look to be very reliable with good speed and a lo sot locations.
ABC proxies, a company established not so long ago is providing a dedicated offer of proxies with plenty of benefits and features. Their drawback is exactly that, they are mostly dedicated to residential proxies and have not included 4G or Datacenter proxies in within their offer.
Their pricing is based on proxy usage, but not data related as the wide majority of services. The payment grants you access to as many proxies as you pay for and these can be used for a period of 24 hours each. Again, they are betting on a different type of billing not attached to data usage which restricts a lot the amount of volume that can go through these proxies when we actually require just that.
Overall, a reliable and well-established proxy company that provides a range of high-quality residential proxies for a variety of uses. With their focus on quality and their commitment to providing excellent customer support, ABC Proxies is a great option for anyone in need of residential proxies.
Storm Proxies is a leading provider of high-quality, reliable, and affordable proxy services. They offer a wide range of proxies, including dedicated, shared, and residential proxies, to meet the needs of their clients. The company is well-known for providing fast and secure proxies, making it a popular choice for individuals and businesses alike.
Their very-decent pool of proxies (+700k) and unlimited bandwidth offer makes them very solid option when searching for trusted solutions. They count with a very user-friendly dashboard, which makes it easy for customers to manage their proxy accounts. They also offer 24/7 customer support, ensuring that clients receive quick and efficient support when they need it.
In terms of pricing, Storm Proxies offers a range of plans to suit different budgets. Their shared proxies start at $16 per month, while their dedicated proxies start at $75 per month. They also offer packages that provide unlimited bandwidth, making them a great choice for high-volume users.
Another key feature of Storm Proxies is their pool of residential proxies. These proxies are sourced from real devices and ISPs, providing a high level of anonymity and security. They are perfect for use cases such as scraping, ad verification, and sneaker copping.
One of the downsides of Storm Proxies is that they only offer a limited number of countries to choose from, so clients may have to compromise on location if they are looking for a specific country. However, this is a small drawback when considering the overall quality of their services.
In terms of performance, Storm Proxies provides fast and reliable connections, making them a popular choice for data scraping and other similar tasks. They also offer a 3-day money-back guarantee, so customers can try out their services risk-free.
Storm Proxies is a solid choice for anyone in need of high-quality proxy services.
In conclusion, choosing the right proxy service can be a daunting task, but hopefully, with the tips shared above you can make an informed decision based on your specific needs. Whether you prioritize speed, security, or affordability, there is a proxy provider on this list that will meet your requirements. Take the time to carefully consider each of the companies we reviewed and select the one that fits your needs best. With a reliable proxy service at your disposal, you can protect your online identity and enjoy a faster and more secure browsing experience.